Yarn buy with International delivery
Yarn delivery from Kiev (Ukraine). You can buy Italian bobbin yarn (Zegna Baruffa, Loro Piana, Lineapiu etc; remnants of yarn collections of famous fashion designers) or yarn for hand knitting by the leading Turkish manufacturers (Fibranatura, Nako, Gazzal, Yarnart, Alize, Himalaya etc. ); knitting needles and crochet hook (Pony, Clover, Addi).
You can place an order knitting supplies and knitting yarn with delivery.
On our website https://пряжа.kiev.ua/ (Cyrillic name, or alternative name http://melange.in.ua) presented yarn for hand and machine knitting.
- You can switch the language in the upper right corner of the site.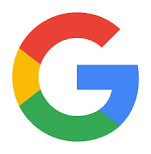 - We accept payments: RIA, WesternUnion, MoneyGream, Payoneer, IntelExpress, Welsend, Hazri, Sigue (Coinstar), Meest, Privarmoney, VISA, MasterCard, IBAN
Unfortunately, PayPal does not accept payments in Ukraine.
- The cost of goods in the national currency of Ukraine - UAH. ( approximate exchange rate)
- We can inform you the final cost of the order and the cost of delivery (air or ground) after placing your order and subsequent approval.
- For some countries with a parcel of less than 2 kg, delivery may be cheaper and considered as a small parcel post. The final cost, we can notify you after ordering.
Marginal tariffs for small packages, USD

Yarn delivery to Europe and north Africa

Yarn delivery to USA and Canada**

Weight (g)




more — up to and including

Combined delivery

Air delivery

Combined delivery

Air delivery

0 — 250
5,34
6,66
7,18
7,18
250 — 500
10,29
12,93
14,08
14,08
500 — 1000
15,57
18,21
19,6
19,6
1000 — 2000
22,17
23,49
25,12
25,12
- delivery period is about 8-10 days (for air)
* for other countries the cost of delivery is calculated individually
** add 1$ USD if you need express air delivery to USA
Tariffs for international parcels (recommended for weight over 2 kg)